News & Promotions
Get all of our latest product news, and find out about current contests, giveaways, and promotions.
How do some NBA teams fuel up for their games?
With a PB&J sandwich of course. That's why Smucker's and Jif have partnered up,
to provide the Toronto Raptors with the ultimate assist to land that Slam Dunk.
These mighty PB&J sandwiches make for the Ultimate Teammates of the Toronto Raptors.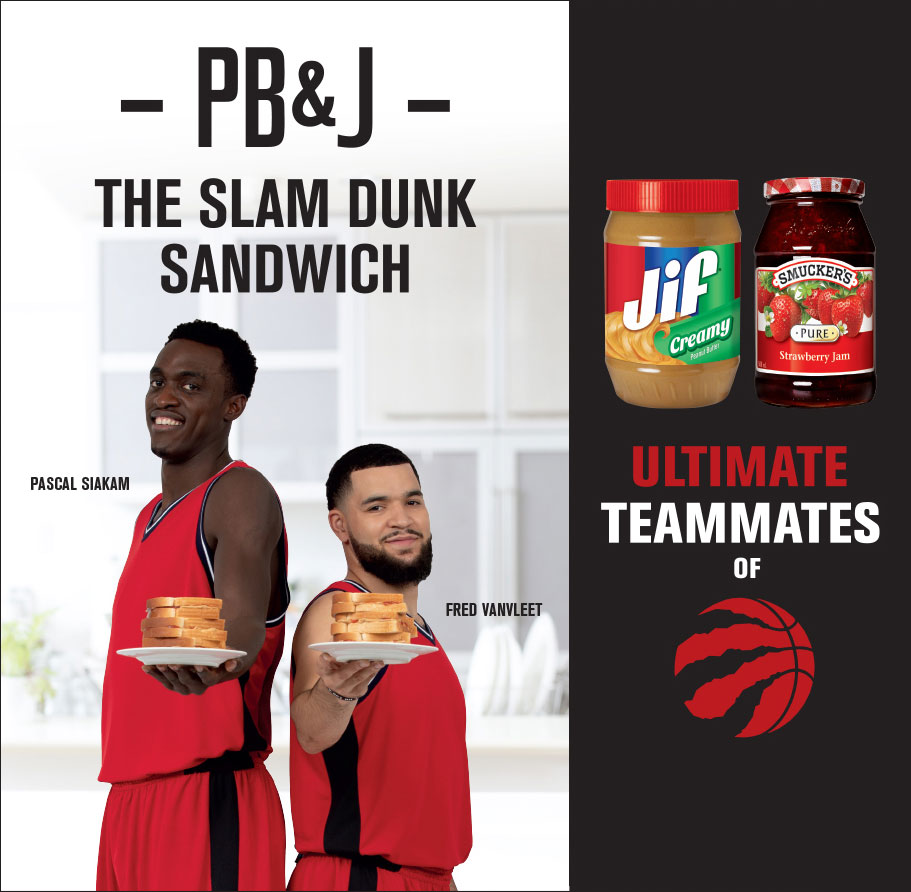 "Toronto Raptors" and associated word marks and logos are trademarks, designs and other forms of intellectual property of NBA Properties, Inc.
and the Toronto Raptors and are used under licence © 2019 NBA Properties, Inc. All rights reserved.