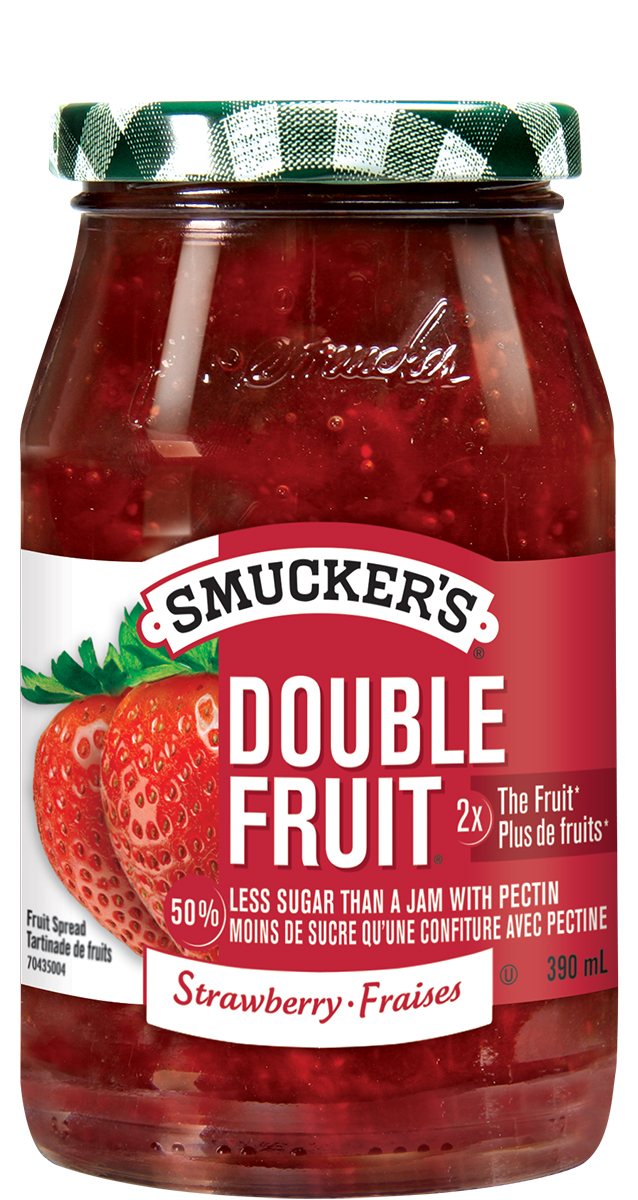 Available Size(s): 390 mL
Smucker's® Double Fruit® Strawberry Fruit Spread
75 Rating(s)
Packed with twice the fruit and 50% less sugar and calories than a jam with pectin, Smucker's® Double Fruit® Strawberry Fruit Spread gives you the delicious taste you love. Made with pieces of real strawberries.
Nutrition Facts
Amount Per Serving
Calories 40
Fat 0 g
Saturated 0 g
Trans 0 g
Cholesterol 0 mg
Sodium 5 mg
Carbohydrate 10 g
Fibre 0 g
Sugars 8 g
Protein 0.1 g
Vitamin A 0
Vitamin C 2
Calcium 0
Iron 2
INGREDIENTS
STRAWBERRIES, SUGAR, WATER, PECTIN, GUAR GUM, CITRIC ACID, POTASSIUM SORBATE, COLOUR
Product formulation and packaging may change. For the most current information regarding a particular product, please refer to the product package.